Funiculars and ski centres
Little Fatra
Ski centres
Ski resort Vrátna dolina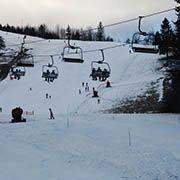 Vrátná, which is situated in the part of National park Mala Fatra is one of the favorite winter resort. It is ideal for beginners, advanced skiers, snowboarders, extreme skiers and ski alpines skiers.
Out of operation
Winter park Martinky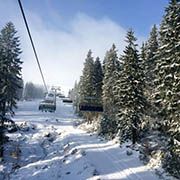 Winter Park Martinky is located in Mala Fatra, by the town Martin. The high altitude guarantees excellent snow conditions throughout the season. You can enjoy red and blue pistes.
Out of operation
Snowland - Valčianska dolina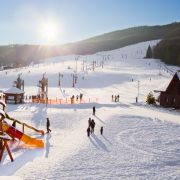 Modern – sport relax centre. Snowland offers great conditions for snowboarding and other winter sports. Ski slopes are situated in the elevation 510-830m, slopes for beginners and advancers skiers, night skiing.
Out of operation